Department of Veterans Affairs Hospital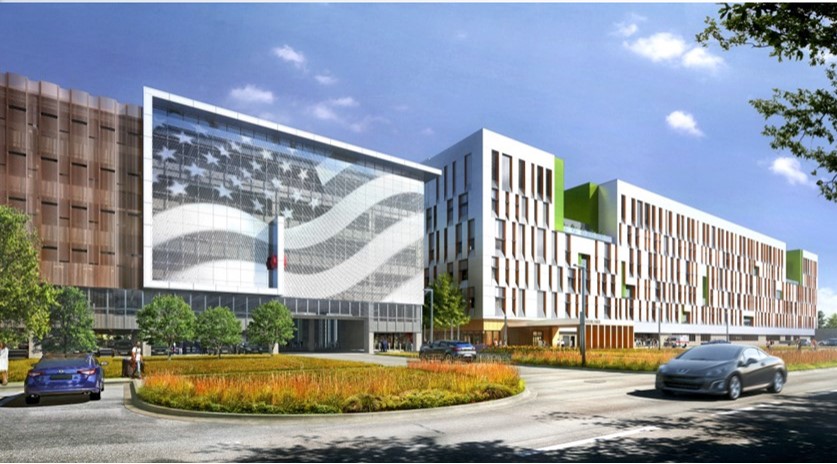 This project by the Department of Veterans Affairs (VA) and the U.S. Army Corps of Engineers (USACE), Louisville District is to build a new replacement full-service hospital in Louisville, Kentucky.  The new hospital will be a 910,115 square foot medical center, parking structures, a 42,205 square foot central utility plant, and roadways, sidewalks, and other site improvements. Construction is expected to be complete in 2026. 
The purpose of the VM Study was to identify alternatives to the design with an objective to improve the cost effectiveness of the design solution.   Due to the size and complexity of this project, the VM Study was divided into three separate five-day value methodology workshops conducted concurrently in Louisville, KY.  The overall project was divided into the following focus areas to facilitate a more thorough analysis of the project and to generate a larger number of value alternatives & recommendations.
Building shells and interior for all buildings
Mechanical, electrical, and plumbing (MEP) for all buildings as well as the Central Utility Plant (CUP)
Site development and parking garage structures
In addition, the VM study focused on enhancing the Veteran's experience inside the facility, enhanced wayfinding, reducing energy consumption, consolidating air handling units, reducing humidification levels, reducing risk, and increasing reliability of the water supply.  The proposed Value savings were approximately 20% of the capital cost.
For more detailed project information and results, please contact the SVS Project Manager directly
Kyle Schafersman, Risk & VE Project Manager PE, CVS, PMP, RMP