Upgrade to Microgrid Central Utility Plant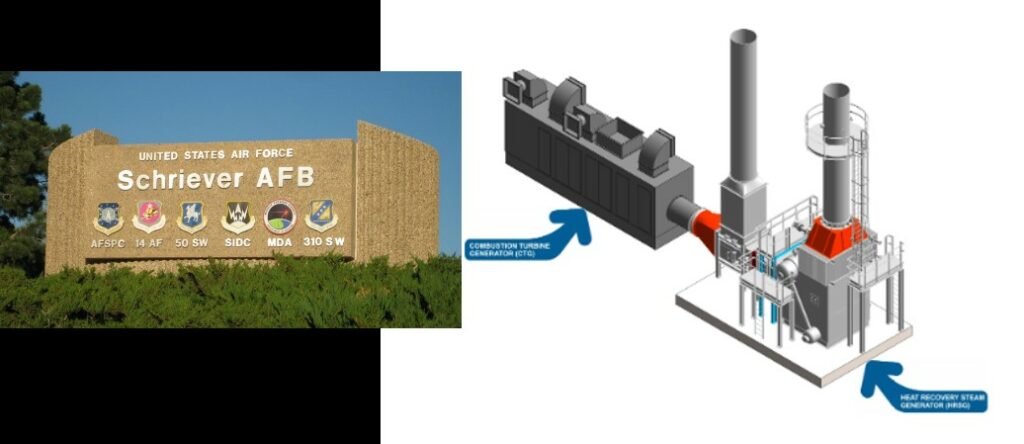 The mission of Schriever Air Force Base is to "Command space and cyber systems to deliver global combat effects, to include precision navigation and timing and secure satellite communication, through command and control of DoD satellite systems." Schriever AFB   
Microgrids at US Air Force facilities "allow power to be stored and distributed directly to the end-user, instead of going through a large, interconnected network of energy systems. In turn, microgrids offer a more resilient energy source, resistant to weather and external attacks, both physical and cyber-related."
Strategic Value Solutions, Inc. (SVS) conducted a five-day Value Engineering workshop in on the Schriever AFB project with a directive to provide Value Alternatives and Design recommendations to allow the expansion of the capacity, improve the reliability and increase energy efficiency for the existing Central Utility Plant (CUP) which provides power, cooling, and steam to other facilities at the base.
The Value Team, consisting of engineers from USACE Omaha District, the designer, and other multidisciplinary subject-matter experts, was led by an SVS Project Manager, who is a Certified Value Specialist (CVS) and a LEED Green Associate (LEED GA).
Beyond significant potential cost savings, the Value Team, in consultation with the Client Design team, developed over 90 possible alternatives, and eventually settled on more than a dozen Value Alternatives and Design recommendations to provide maximum positive impact on the project.  These recommendations, when implemented, will lead to shorter downtime due to power outages, enhanced system flexibility, increase reliability and resiliency of aging equipment and mitigate against power disruptions due to other disasters. The team also offered opportunities to optimize the use of the site, along with opportunities for future expansion.
For more detailed project information and results, please contact the SVS Project Manager directly
Jared Robinson, Project Manager and CVS Team Leader CVS, LEED GA