VA Medical Center Community Living Center and Domiciliary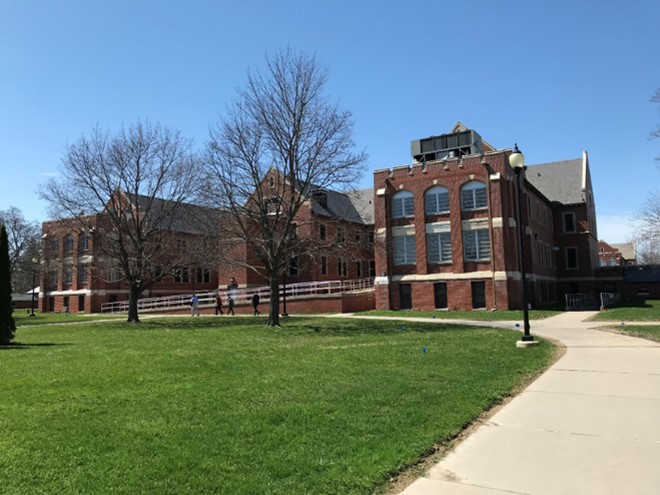 The Canandaigua Veterans Administration Medical Center (VAMC) has provided inpatient and outpatient care to veterans living in the Finger Lakes region of central New York since it's opening in 1933. Today, the campus covers approximately 157 acres with 64 buildings.   Canandaigua VAMC
The Canandaigua VAMC underwent a major upgrade to several of the campus buildings and the utility systems.  In addition, to building renovations, there is a new Community Living Center (CLC).  The project scope included the demolition of two large multi-story buildings, the construction of the new CLC, the renovation of another large building to serve as a new Domiciliary (DOM), and the renovation of three other buildings to reconfigure space and replace the HVAC systems.  The VA developed the project to construction documents (95% design).
As part of the project acceptance from the VA, USACE tasked SVS to identify viable alternatives to the proposed design that would offer opportunities for cost savings, performance improvements, and constructability enhancements.
The Study resulted in various alternatives to the current design that reduced the construction schedule by over 50% by resequencing the construction phases and minimizing the need for swing space; simplifying many aspects of the design; and reevaluating the chilled water loop sizing.  In addition to the schedule savings, these alternatives resulted in opportunities to reduce the construction cost by more than 7% in this 95% design without any major redesign effort.
For more detailed project information and results, please contact the SVS Project Manager directly
John Robinson, Executive Vice President and Sr. Project Manager PE, CVS-Life, FSAVE