Broward County Water Preserve C11 Impoundment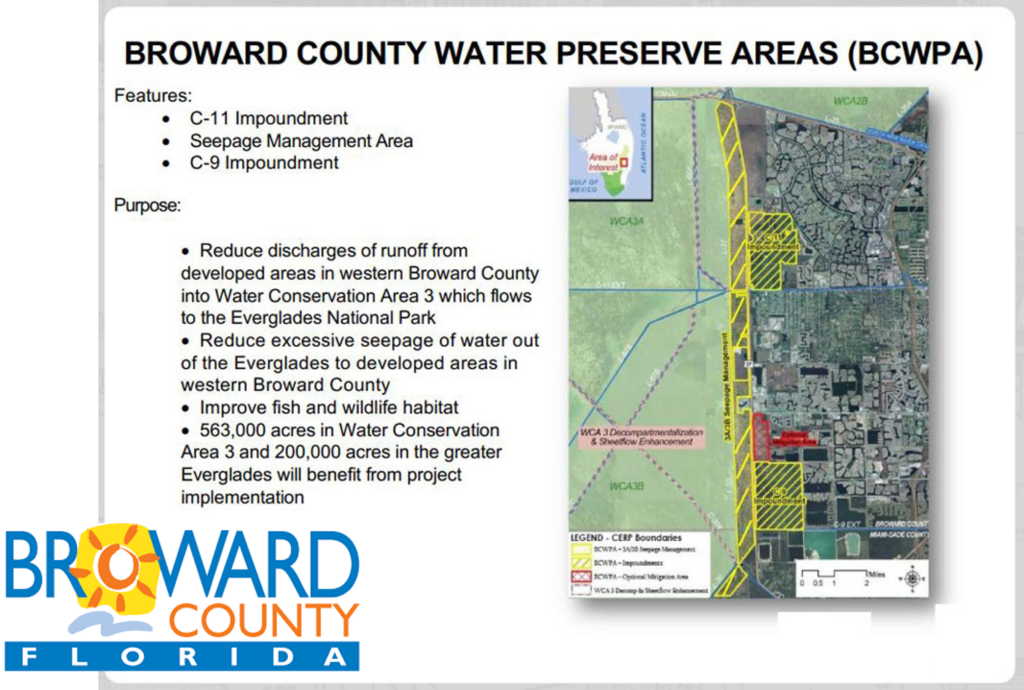 With the goal of restoring the ecological health of the Everglades, "The Broward County Water Preserve Areas (WPA) project is part of the Comprehensive Everglades Restoration Plan (CERP), a joint endeavor between the U.S. Army Corps of Engineers (USACE) and South Florida Water Management District. The project was authorized in the Water Resources, Reform and Development Act of 2014." BCWPA
"Recognized worldwide as a unique and treasured landscape, the Everglades is a one-of-a-kind network of natural resources that makes up the largest wilderness east of the Mississippi River, and the largest subtropical wilderness in the United States."  EPA
In association with Stantec/Tetratech JV, Strategic Value Solutions, Inc. (SVS) conducted a 5-day virtual Value Engineering workshop on the 30% design.
Initial estimates indicated approximately 250,000 CY of import fill needed for this project, but a bust in the estimate was found by the value team indicating that over 500,000 CY of import fill was necessary. The team used this as a focus area to reduce disruption to the public, reduce emissions, and accelerate construction. Ultimately, the team was able to find alternatives that reduced import fill by over 250,000 CY and aggregate by almost 400,000 CY.
One of the key findings of the workshop was that there were many areas of the current design that were designed as more of a flood control structure rather than an ecological restoration project. Given that these types of facilities are more often used in that function, but by analyzing the basic functions of the project, the team was able to identify opportunities not seen by the Design Team. The team developed ideas that addressed where this project had expended additional resources that may not be necessary to achieve the desired objective of the project.  Overall, the value team recommended $89 million in capital cost savings.
For more detailed project information and results, please contact the SVS Project Manager directly
Ryan Robinson, Vice President of Operations and Sr. Project Manager PE, CVS